Personal Training & Health Coaching
Learn everything you need to know about strength, health, and wellness
Online Coaching
Remote Access - Get coached from home

One on One Coaching Call - Monthly

Detailed Outline of Steps to Follow - Easily Customizable

24/7 Email Support - Text available most weekdays

Frequent Reminders & Check Ins - Accountability

Individualized Program Design - Training

Form Check & Custom Modfications - Training Support
Personal Training
Personalized Coaching - Individualized Customization

Movement Assessment - Form a foundation

Exercise Instruction - Learn which Exercises are RIGHT for you

24/7 Email Support - Text available most weekdays

Track Progress - Know how you are Improving

Online Programming - Included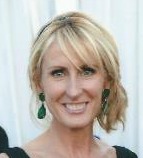 "Marc is passionate about what he does. He practices what he preaches in terms of his own physical training and diet.  He has a wicked sense of humor and a huge heart. It has been a pleasure and a privilege to train with him. If you are looking for an outstanding personal trainer who will work your butt off, but make it fun while doing so, then I cannot recommend Marc highly enough."
Fiona Benson - Yoga Instructor
"Bottom line, Marc truly cares about YOU. Yes, he'll factor in your goals, but more importantly he'll invest his time into you and your personal success. He is more than a personal trainer and a strength coach. He is a wellness and lifestyle coach dedicated to YOU"
Alyssa Chang - Wellness Coach